Welcome to The Puella Magi Wiki! This wiki is about the series Puella Magi Madoka Magica, as well as any subsequent works.

Warning: There are many spoilers on this wiki. Read at your own risk.
Please take time to read the Wiki Rules before posting.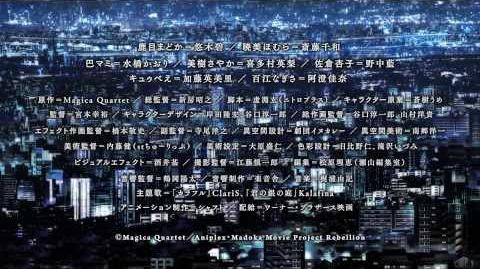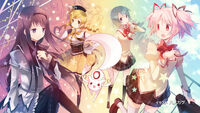 I First Met Her in a Dream... Or Something
is the first episode of
Puella Magi Madoka Magica
. It originally aired on January 7
th
, 2011 in Japan and was produced by SHAFT.
---
Madoka Kaname wakes up from a strange dream involving a girl she's never met, a cat-like being, and a gigantic creature that appeared to have destroyed the town she lives in. She dismisses the dream and begins to get ready for school. After meeting with her friends, Sayaka and Hitomi, she goes to her class and finds out that the girl in her dream is indeed real as she's the new student arriving today. The student introduces herself as Homura Akemi and asks Madoka if she could bring her to the nurse. Along the way, Homura halts their procession and gives Madoka a mysterious warning: If Madoka's family and life is precious to her, then she must stay the way she is. Homura walks on without further explanation.
Read more >>
Affiliates
If you would like to become an affiliate of The Puella Magi Wiki, contact us.
Community content is available under
CC-BY-SA
unless otherwise noted.